2013-Desktop Calendars-COLOR-TATTOOS-gto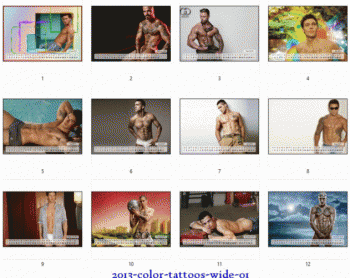 Release Year: 2013
2013 - DESKTOP & PDF CALENDARS
Hy guys,
I was asked about 2013 desktop calendars. Here there are!
Many of you know about what I'm talking.
For the others, in each post you'll find some *.exe files for different tipes of calendars. Each calendar has a *.pdf version (printable) and a preview.
I have tested all the *.exe files with Bitdefender Internet Security 2013 and Norton Antivirus. All are clean.
If you don't like or if you want to change the calendar, just right click on the calendar icon in the taskbar and press exit.
Then move the *.exe file anywhere you want on your pc.
Enjoy!
File size: 233.2 MB
Download 2013-Desktop Calendars-COLOR-TATTOOS-gto